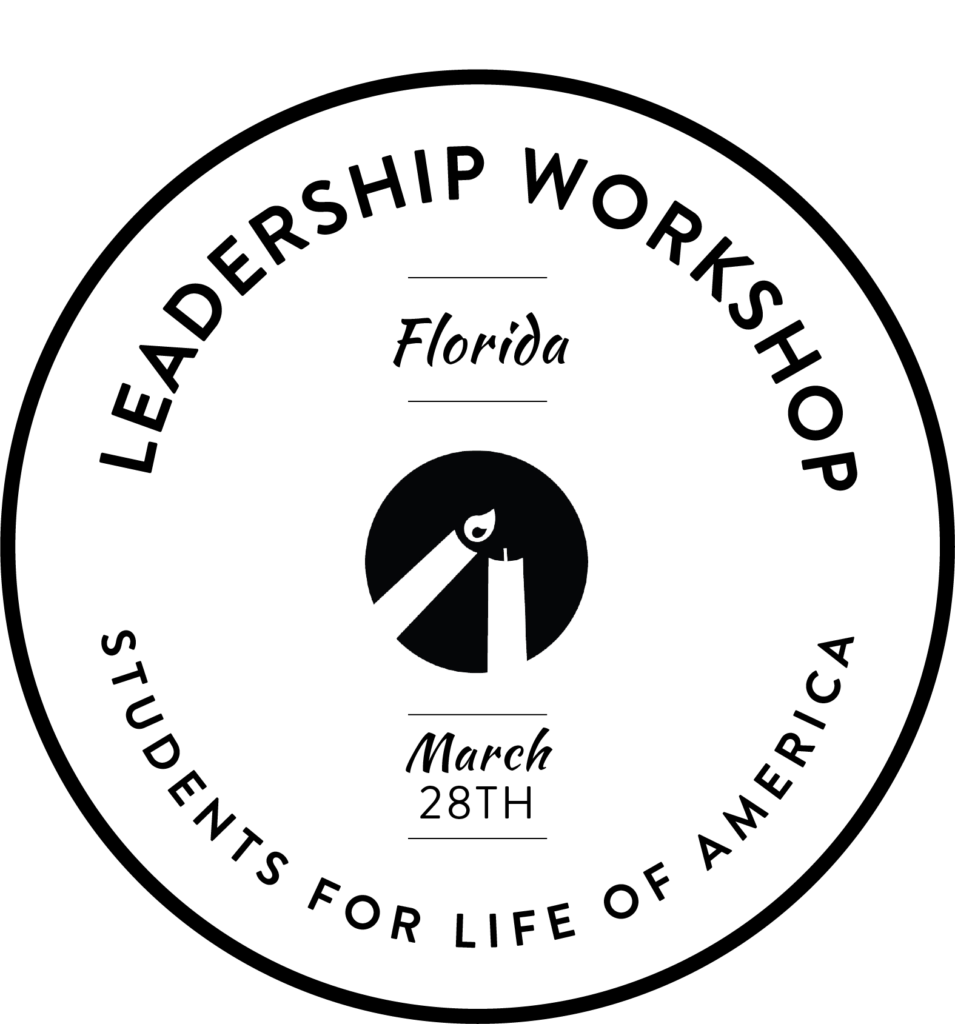 Virtual Florida Leadership Workshop
At this year's Florida Leadership Workshop, Students for Life of America is preparing you for a Post Roe America. The beginning to the end of abortion is HERE and we need to be prepared in our schools and communities now more than ever. Join us for a short day of training from professionals in the field as well as networking with fellow student leaders in Florida. With personalized, hands-on training and preparation, the SFLA Leadership Workshop will leave you confident in your goals and activities, and better equipped to change your campuses for life!
Speakers
Michele Hendrickson – Students for Life of America Eastern Director
Ryan Neuhaus – Students for Life of America Florida Regional Coordinator
Julienne Manalastas – Community Pregnancy Clinics, Gainesville
Ella Witt – Susan B. Anthony List
Kelsey Hazzard – Secular Pro-Life Founder and Director
Event Details
WHEN: Saturday, March 28th, 2020, 10:00 am – 1:00 pm
COST: $0
WHERE: Online – A zoom link will be emailed to you upon registration.
Reserve your spot
Fill out the registration form below to reserve your spot. Please make sure to complete your payment or include your promotional code.