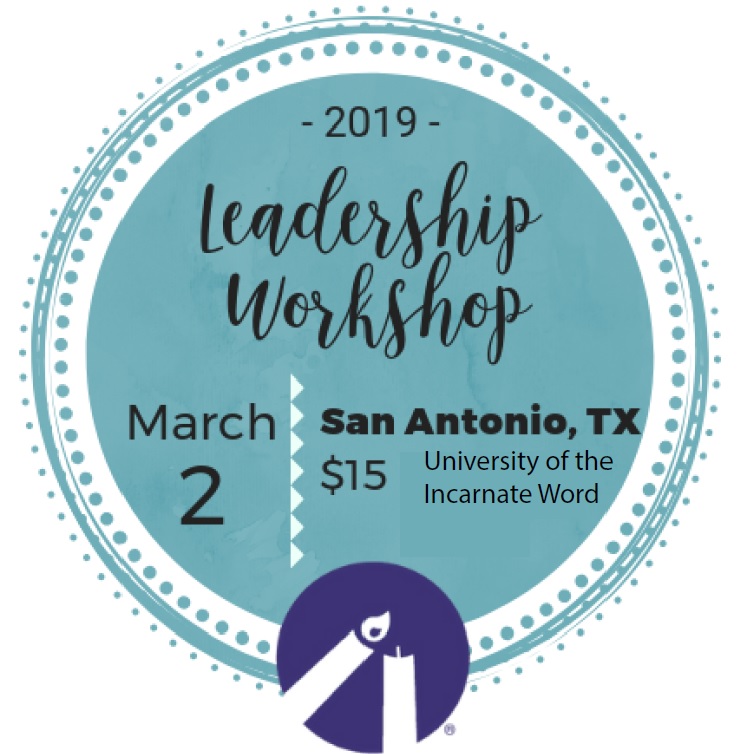 2019 San Antonio Leadership Workshop
At this year's San Antonio Leadership Workshop, you will hear from experts on the most effective pro-life activism that is changing the culture on campuses across the country. With personalized, hands-on training and preparation, the SFLA Leadership Workshop will leave you confident in your goals and activities, and better equipped to change your campuses for Life. Plus, you get to meet and network with all the other amazing pro-life student activists in your region!
Speakers
Keynote Speaker – Karen Herzog, And Then There Were None. She was one of the sidewalk counselors who helped the dramatic conversion of Abby Johnson (a former Planned Parenthood clinic director now turned pro-life activist, who a movie about her life releases in March).

Dianna Lara, National Sidewalk Advocates for Life

Anna Bakh, Students for Life of America

John Seago, Texas Right to Life

Jeri Lynn Scott and Lisa Muckenfuss, Resources for Women
Sarah Zarr, Students for Life of America
Some of your peers/SFLA student leaders!
Event Details
WHEN: Saturday, March 2nd from 9am-4:45pm Registration and Coffee/Breakfast and an interactive pro-life activism and organization fair will start at 9, the workshop starts at 9:45am
COST: $15 per person (includes meals)
*Scholarships available upon request. Email szarr@studentsforlife.org*
WHERE: University of the Incarnate Word in the Student Engagement Center Room 2040. The address of the school is 4301 Broadway St, San Antonio, TX 78209
WHO: All middle school, high school, college, and med/law students as well as young adults, youth ministers, pro-life group advisers, and supporters of the mission are welcome to join in a day of inspiring pro-life presentations, workshops to develop students' activism skills, and networking with other pro-life students.
Questions? Contact Sarah Zarr at szarr@studentsforlife.org!
Reserve your spot
Fill out the registration form below to reserve your spot. Please make sure to complete your payment or include your promotional code.