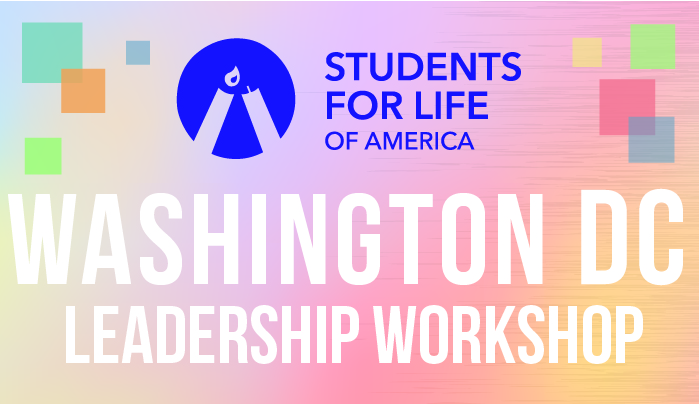 2017 D.C. Leadership Workshop
At this year's D.C. Leadership Workshop, you will hear from experts across the field. From politics, to supporting women in need, to strategically responding to pro-abortion forces in your community, and more. It'll all be there! With personalized, hands-on trainings and activities, the SFLA Leadership Workshop will leave you confident in your goals and activities, and better equipped to change your campuses for Life. Plus, you get to meet and network with all the other amazing pro-life student activists in your region!
Speakers
David Bereit
Susan Gallucci – Northwest Pregnancy Center
Catherine Glen Foster – Americans United for Life
Sean Maguire – Sidewalk Counselor
Michele Hendrickson – Students for Life of America
Lori Cascio – Students for Life of America
Event Details
WHEN: November 18th, 2017 from 10:00AM – 4:30PM
Registration and Coffee will start at 10:00. The Workshop starts at 10:30AM
COST: $15 per person (includes breakfast and lunch)
WHERE: Catholic University of America, McGivney Hall Keane Auditorium
Directions: Google Maps
Reserve your spot
Fill out the registration form below to reserve your spot. Please make sure to complete your payment or include your promotional code.