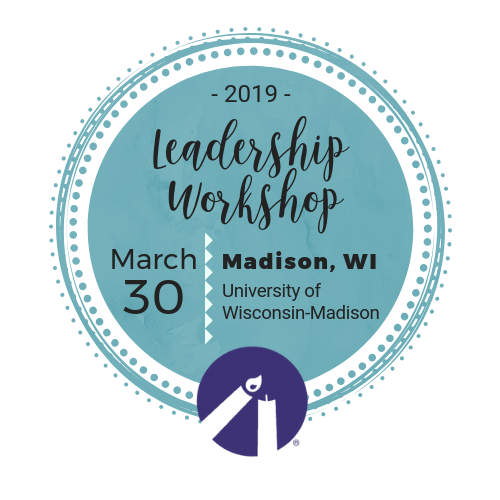 2019 Wisconsin Leadership Workshop
At this year's Wisconsin Leadership Workshop, you will hear from experts on the most effective pro-life activism that is changing the culture on campuses across the country. With personalized, hands-on training and preparation, the SFLA Leadership Workshop will leave you confident in your goals and activities, and better equipped to change your campuses for Life. Plus, you get to meet and network with all the other amazing pro-life student activists in your region!
Speakers
Heather Weininger – Executive Director for Wisconsin Right to Life
Dan Miller – State Director for Pro-Life Wisconsin
Kym and Preston Allex – Coordinator of Youth Evangelization at St. John the Baptist Catholic Church, Relevant Radio
Noah Maldonado – Northern Regional Coordinator for Students for Life of America
Reagan Barklage – Western Regional Director for Students for Life of America
More speakers TBA!

Event Details
WHEN: Saturday, March 30 from 9:30 AM – 5:00 PM.
COST: $15 per person (includes meals)
*Scholarships available upon request. Email nmaldonado@studentsforlife.org*
WHERE: The event will be at the University of Wisconsin, Madison in the St. Paul Catholic Student Center, 723 State St, Madison, WI 53703

ROOM: Newman Hall (5th Floor)
PARKING: The closest parking ramp to the St. Paul Catholic Student Center is the State Street Campus Garage located at 415 N Lake St, Madison, WI 53715 Campus Parking Map can be found at https://d18c9d2xeej3h6.cloudfront.net/wp-content/uploads/sites/28/2018/08/18-19-Parking-Map.pdf Visit https://transportation.wisc.edu/parking-lots/ for more information.

Reserve your spot
Fill out the registration form below to reserve your spot. Please make sure to complete your payment or include your promotional code.